The 2nd of July 2021 marks the halfway point of the year, exactly 183 days have passed and just as many are still ahead of us. Time for us to look back on the past half year. What have we achieved? What still lies ahead of us? In the following, we will take you on a retrospective tour through the first half of 2021. We will highlight our past events and the development around the DBpedia dataset. Have fun reading!
New DBpedia Website
2021 started with very good news, because on January 28 we announced the completion of the new DBpedia website. We used the New Year's break as an opportunity to alter the layout, design and content of the DBpedia website, according to the requirements of the DBpedia community and DBpedia members. We've created a new site to better present the DBpedia movement in its many facets. The positive feedback we received from the DBpedia community was overwhelming. These are just a few of the comments we got for the new website.
Paper presentation at Qurator Conference on February 11, 2021
Giving Knowledge Back to Wikipedia: As part of this years Qurator Conference Sebastian Hellmann, Johannes Frey, Marvin Hofer, Milan Dojchinovski, Krzysztof Wecel and Włodzimierz Lewoniewski presented their paper Towards a Systematic Approach to Sync Factual Data across Wikipedia, Wikidata and External Data Sources. One of the highlights of the paper, which was presented on February 11, 2021, is that it brings together many aspects that require attention and drafts a roadmap to bring external data into Wikipedia from Linked Data via DBpedia. For more highlights and information read the paper or the DBpedia blog.
Restructured Data, Tools and Services Page
The DBpedia team have diligently cleaned up the website and have removed outdated content. Moreover, we've created a platform for new datasets, services, applications and tools. DBpedia evolves with the innovative and active use of its community members who constantly create the emerging DBpedia-related material. We value the efforts of contributing open data, tools and services for a shared reuse and application by the whole DBpedia community. Therefore, we have created a platform where all your contributions can be seen. Submit your DBpedia tool, demo or any kind of application and we will publish it here on the website. Please fill out the provided submission form!
DBpedia is part of the Google Summer of Code project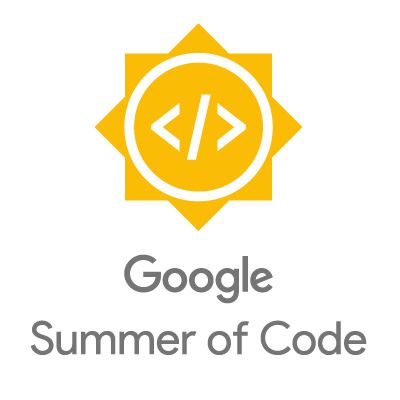 So far, each year has brought us new project ideas, many amazing students and great project results that shaped the future of DBpedia. Like every year, again we received many applications this year. Out of these applications 10 great projects from students all over the world were selected to work together with our mentors. Right now the students are in the middle of the coding phase. If you want to know more about this year's projects go and have a look at the DBpedia blog.
DBpedia Tech Tutorial @ Knowledge Graph Conference
On Tuesday the 4th of May, DBpedia organized a tutorial at the Knowledge Graph Conference (KGC) 2021. The ultimate goal of the tutorial was to teach the participants all relevant tech around DBpedia, the knowledge graph, the infrastructure and possible use cases. The tutorial aimed at existing and potential new users of DBpedia, developers that wish to learn how to replicate DBpedia infrastructure, service providers, data providers as well as data scientists. Get more information and a deeper insight on the blogpost.
Announcement of DBpedia Global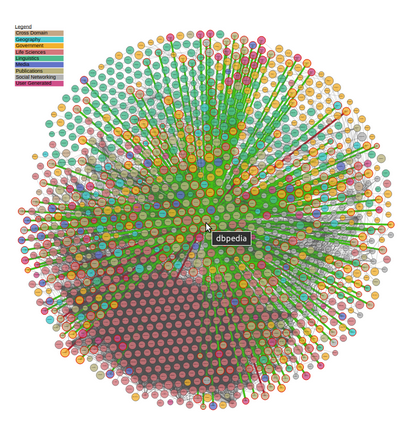 Since 2007, we've been extracting, mapping and linking content from Wikipedia into what is generally known as the DBpedia Snapshot that provided the kernel for what is known today as the LOD Cloud Knowledge Graph.
On June 7, 2021 we launched DBpedia Global, a more powerful kernel for LOD Cloud Knowledge Graph that ultimately strengthens the utility of Linked Data principles by adding more decentralization i.e., broadening the scope of Linked Data associated with DBpedia. Think of this as "DBpedia beyond Wikipedia" courtesy of additional reference data from various sources. Read more details and get more insights on the DBpedia blog.
What Will the Future Bring?
We are now looking forward to the next DBpedia tutorial, which will be held on July 8, 2021 co-located with the 9. Leipzig Semantic Web Day. Save your seat and register now! Furthermore, we will organize a tutorial on September 1, 2021 co-located with the LDK conference in Zaragoza, Spain. Check more details here! All good things come in threes 😉 In addition we will organize the DBpedia Day on September 9, 2021 at the Semantics Conference in Amsterdam. Check more details on our event page and save your seat now! We are looking forward to meeting all Dutch DBpedians there! 
Stay safe and check Twitter or LinkedIn. Furthermore, you can subscribe to our Newsletter for the latest news and information around DBpedia.
Julia & Emma
on behalf of the DBpedia Association
Did you consider this information as helpful?