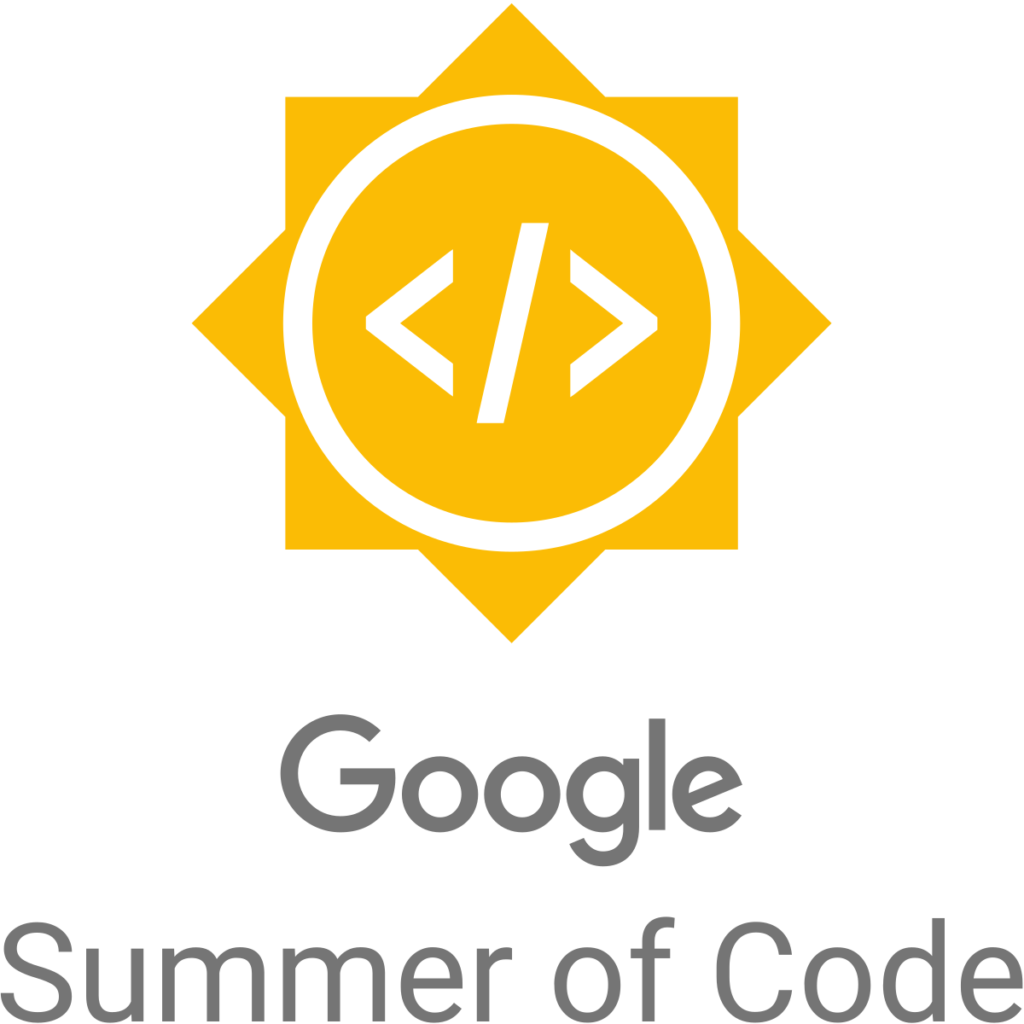 Lets Code together! DBpedia is a community-run project that has been working on a free, open-source knowledge graph since 2006! Now for 9 years DBpedia has been part of this amazing program and we are equipped with a lot of mentoring experience as well as great project ideas and results from previous editions. If you would like to join our team and query the coolest dataset on the market, get in touch with us via the DBpedia Forum or dbpedia@infai.org.
What Is Google Summer of Code?
Google Summer of Code (GSoC) is a global program focused on bringing student developers into open source software development. Funds will be given to students (BSc, MSc, PhD.) to work for three months on a specific project or task with an open source organization during their break from university. For GSoC-Newbies, this short video and the information provided on their website will explain all there is to know about.
Timeline 2021
March 9 –
March 29
Interested students can now begin discussing project ideas with accepted mentor organizations.
March 29 –
April 13
Student Application Period: Students can register and submit their applications to mentor organizations. All proposals must be submitted by April 13, 2021 20:00 (CEST).
April 13 – May 17
Application Review Period: Organizations review and select student proposals.
May 17
Student Projects Announced: Accepted students are paired with a mentor and start planning their projects and milestones.
May 17, – June 7
Community Bonding: Students spend a month learning more about their organization's community.
June 7 – August 16
Coding: Students work on their Google Summer of Code projects.
July 12 – 16
Evaluations: Mentors and students submit their evaluations of one another.
August 16 – 23
Students Submit Code and Final Evaluations: Students submit their code, project summaries, and final evaluations of their mentors.
August 23 – 30
Mentors Submit Final Evaluations: Mentors review student code samples and determine if the students have successfully completed their Google Summer of Code 2021 project.
August 31
Results Announced: Students are notified of the pass/fail status of their Google Summer of Code 2021 projects. August 31, 2021
The Workflow Is As Follows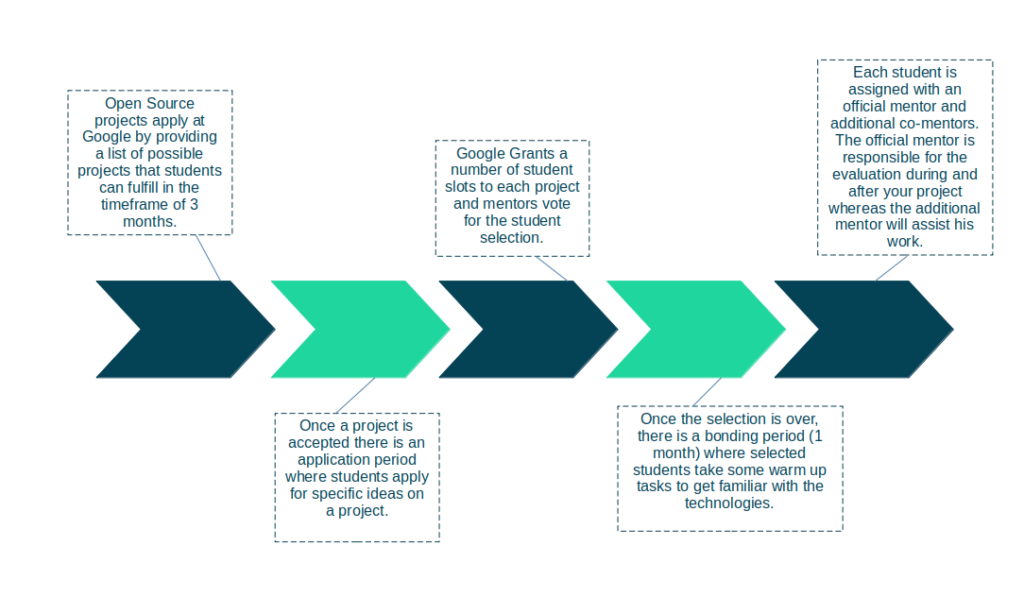 You Are a GSoC Student And Want To Work On a DBpedia Project During Summer?
We've prepared an information kit for you. Please find all necessary information regarding the student application procedure here. If you have any questions, please get in contact via dbpedia@infai.org.
Become a DBpedia (Co-)Mentor at GSoC
If you would like to become a DBpedia mentor, please get in touch with us via the DBpedia Forum or dbpedia@infai.org. By becoming a DBpedia GSoC (co-)mentor you get:
a free Google T-Shirt
participate in the Google mentor summit
Additionally, you help DBpedia as an open source organization. We try to assign multiple mentors for each student to divide the workload. It will take some time during the application period (2 weeks) to help students write good applications about the ideas you have expertise in. In the end, not all mentor candidate will be assigned a student. It depends firstly on the number of students Google grants us and secondly on the ideas students applied for. To those who finally become a (co-)mentor:
Your responsibility will be to guide and mentor the student during his/her project,
help him/her with problems,
answer his/her questions and
make sure they are on schedule.
Mentors will also be responsible to submit evaluation forms during and after the project. There are plenty of links and FAQs in the GSoC homepage.
Add Your Ideas to The DBpedia Forum
Please add your project ideas in the DBpedia Forum here: https://forum.dbpedia.org/c/projects/gsoc/8 and tag them #gsoc2021-ideas. Please provide project details and use our usual project description structure, as shown in the group.

Did you consider this information as helpful?