Can you believe it..? … fourteen years ago the first DBpedia dataset was released. Fourteen years of development, improvements and growth. Now more than 3, 500 GByte of Data is uploaded on the Databus. We want to take this as an opportunity to send out a big "Thank you!" to all contributors, developers, members, funders, believers and enthusiasts who made that possible. Thank you for your support!
In the upcoming blog series, we like to take you on a retrospective tour through 2021, giving you insights into a year with DBpedia. In the following we will also highlight our past events.
A year with DBpedia – Retrospective Part 1
Our New Face

On January 28, 2021, the new DBpedia website went online. We worked on the completion for about a year and at the beginning of 2021 we proudly presented the new site to the community and our members. We used the New Year's break 2022/2021 as an opportunity to alter the layout, design and content of the website, according to the requirements of the community and our members. We've created a new site to better present the DBpedia movement in its many facets. We additionally integrated the DBpedia blog on the website, a long overdue step. So now, you have access to all in one spot. Read our announcement here.
Giving knowledge back to Wikipedia: Towards a Systematic Approach to Sync Factual Data across Wikipedia, Wikidata and External Data Sources
Since the beginning of DBpedia, there was always a strong consensus in the community, that one of the goals of DBpedia was to feed semantic knowledge back into Wikipedia again to improve its structure and data quality. It was a topic of many discussions over the years about how to achieve this goal. We received a Wikimedia Grant for our project GlobalFactSyncRE and re-iterated the issue again. After almost two years of working on the topic, we would like to announce our final report. We submitted a summary of this report to the Qurator conference and presented it there on February 11, 2021:
Towards a Systematic Approach to Sync Factual Data across Wikipedia, Wikidata and External Data Sources. Sebastian Hellmann, Johannes Frey, Marvin Hofer, Milan Dojchinovski, Krzysztof Wecel and Włodzimierz Lewoniewski.
Read the submitted paper here.
DBpedia Tutorial at the Knowledge Graph Conference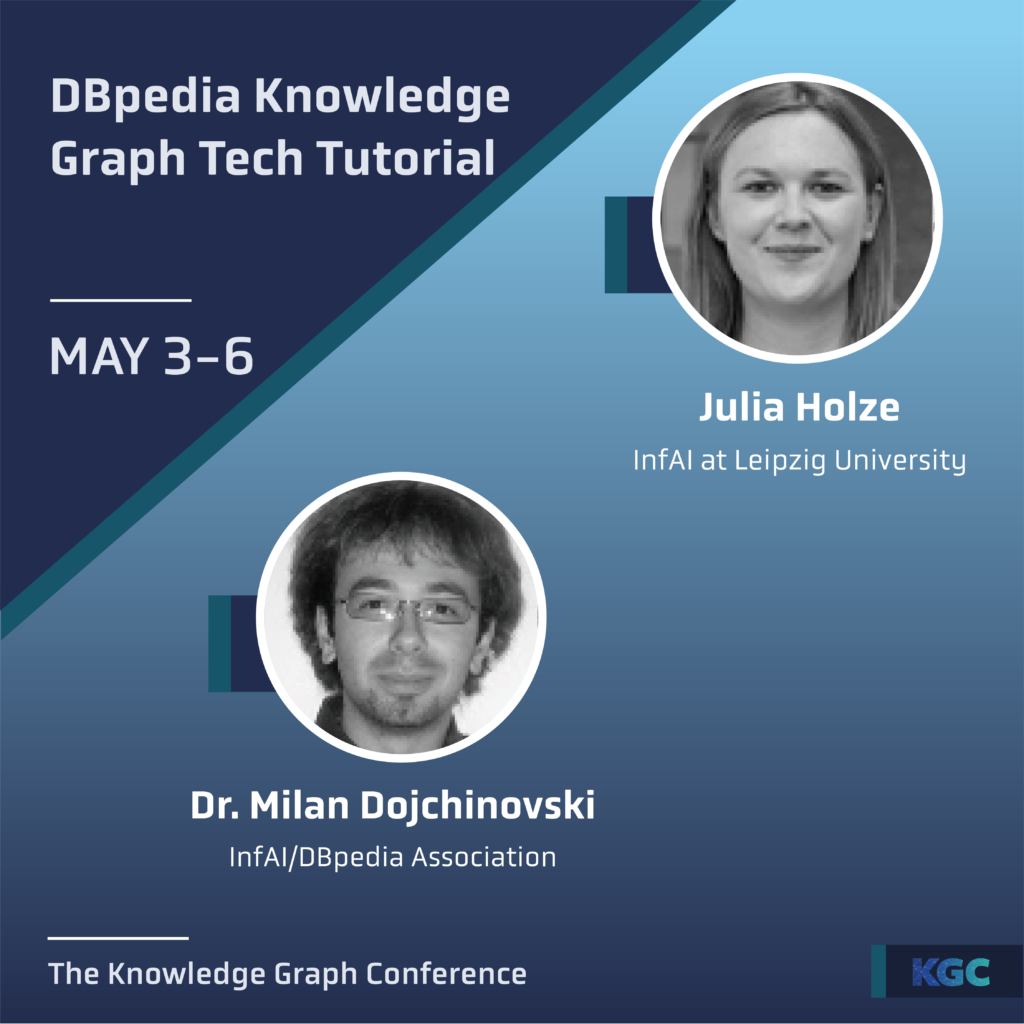 On May 4, 2021, we organized a tutorial at the Knowledge Graph Conference 2021. The tutorial targeted existing and potential new users and developers that wish to learn how to replicate our infrastructure. During the course of the tutorial the participants gained knowledge about the DBpedia Knowledge Graph (KG) lifecycle, how to find information, access, query and work with the DBpedia KG and the Databus platform as well as services (Spotlight, Archivo, etc). If you missed our presentations, please check our slides here.
Most Influential Scholars
DBpedia has become a high-impact, high-visibility project because of our foundation in excellent Knowledge Engineering as the pivot point between scientific methods, innovation and industrial-grade output. The drivers behind DBpedia are 4 out of the TOP 10 Most Influential Scholars in Knowledge Engineering and the C-level executives of our members. Check all details here https://www.aminer.cn/ai2000/ke.
Google Summer of Code and DBpedia
For the 10th year in a row, we were part of this incredible journey of young ambitious developers who joined us as an open source organization to work on a GSoC coding project all summer. Even though Covid-19 changed a lot in the world, it couldn't shake GSoC. If you want to have deeper insights in our GSoC student's work you can find their blogs and repos on the DBpedia blog.
DBpedia Global: Data Beyond Wikipedia
Since 2007, we've been extracting, mapping and linking content from Wikipedia into what is generally known as the DBpedia Snapshot that provided the kernel for what is known today as the LOD Cloud Knowledge Graph. On June 7, 2021, we launched DBpedia Global. It's a more powerful kernel for LOD Cloud Knowledge Graph that ultimately strengthens the utility of Linked Data principles by adding more decentralization i.e., broadening the scope of Linked Data associated with DBpedia. Think of this as "DBpedia beyond Wikipedia" courtesy of additional reference data from various sources. Get more insight and read the announcement on the DBpedia blog.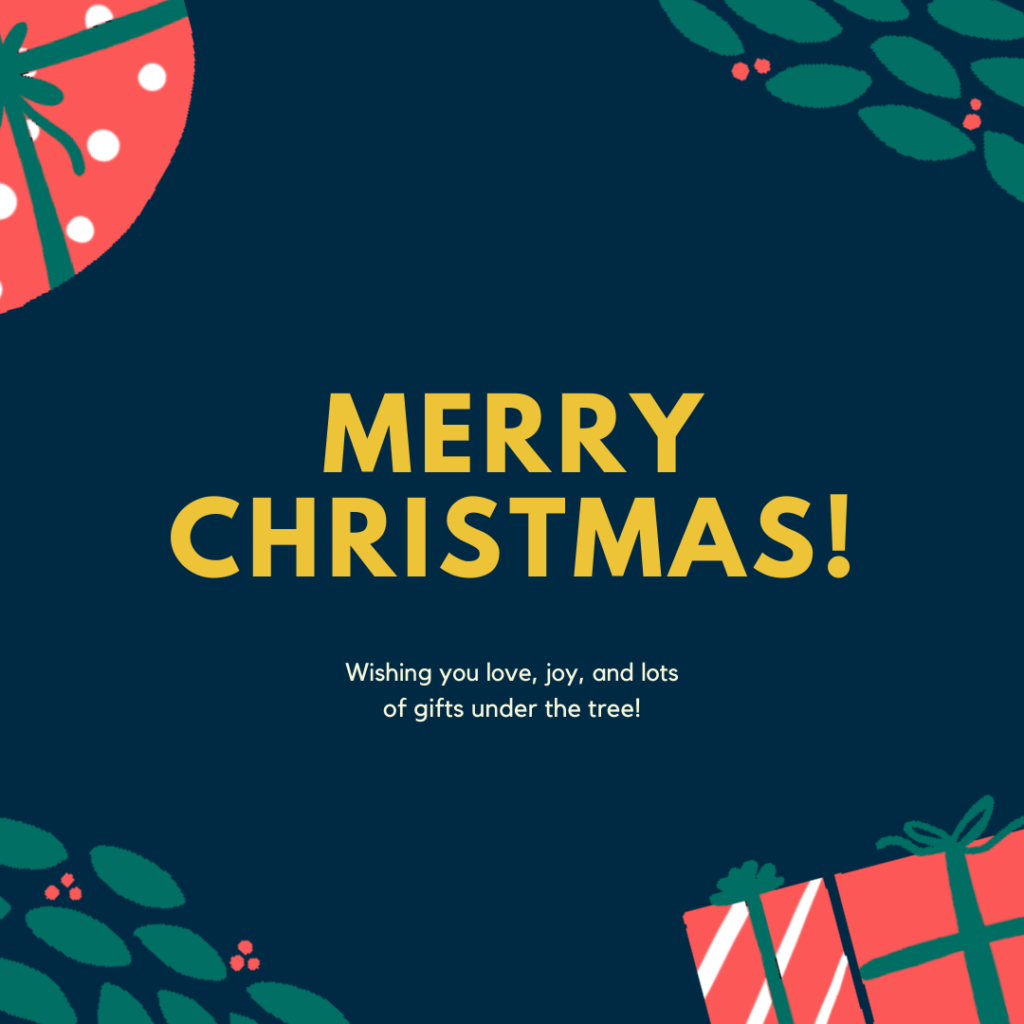 In the upcoming blog post after the holidays we will give you more insights in the past events and technical achievements. We are now looking forward to the year 2022. We plan to have meetings at the Data Week 2022 in Leipzig, Germany and the SEMANTiCS 2022 conference in Vienna, Austria. Furthermore, we will be part of the WWW'22 conference and organize a tutorial.
We wish you a merry Christmas and a happy new year. In the meantime, stay tuned and check our Twitter, Instagram or LinkedIn channels. You can subscribe to our Newsletter for the latest news and information around DBpedia.
Julia,
on behalf of the DBpedia Association
Did you consider this information as helpful?