More than 110 DBpedia enthusiasts joined the Community Meeting in Vienna.
After the success of the last two community meetings in Amsterdam and Leipzig, we thought it is time to meet you at the SEMANTiCS conference again. This year's SEMANTiCS opened with the DBpedia Day on September 10th, 2018 in Vienna.
First and foremost, we would like to thank the Institute for Applied Informatics for supporting our community and many thanks to the Technical University Vienna and the SEMANTiCS for hosting our community meeting.
Opening Session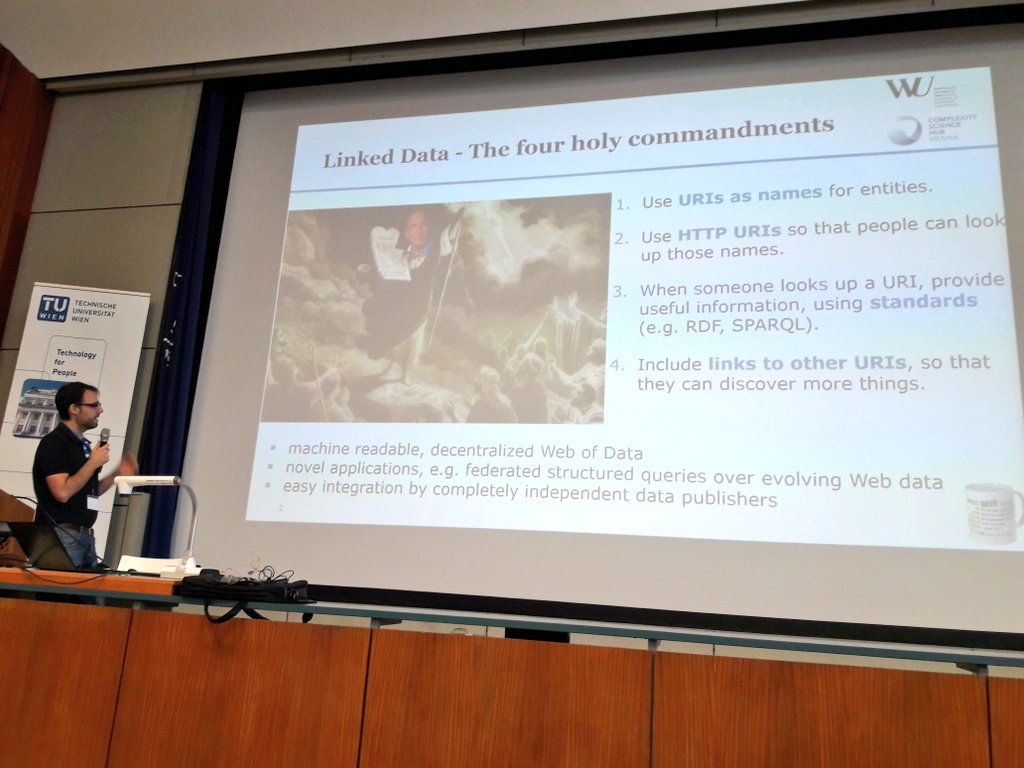 Javier David Fernández García, Vienna University of Economics, opened the meeting with his keynote Linked Open Data cloud – act now before it's too late. He reflected on challenges towards arriving at a truly machine-readable and decentralized Web of Data. Javier reviewed the current state of affairs, highlighted key technical and non-technical challenges, and outlined potential solution strategies.
The second keynote speaker was Mathieu d'Aquin, Professor of Informatics at the Insight Centre for Data Analytics at NUI Galway. Mathieu, who is specialized in data analytics, completed the meeting with his keynote Dealing with Open Domain Data.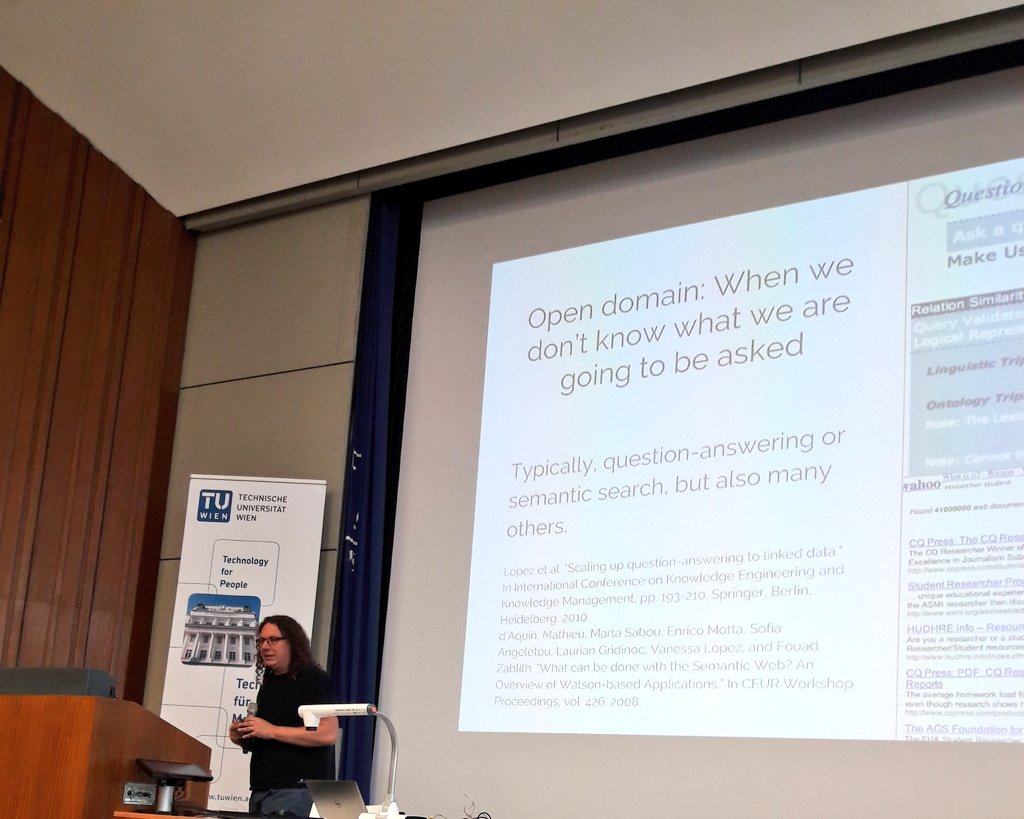 Showcase Session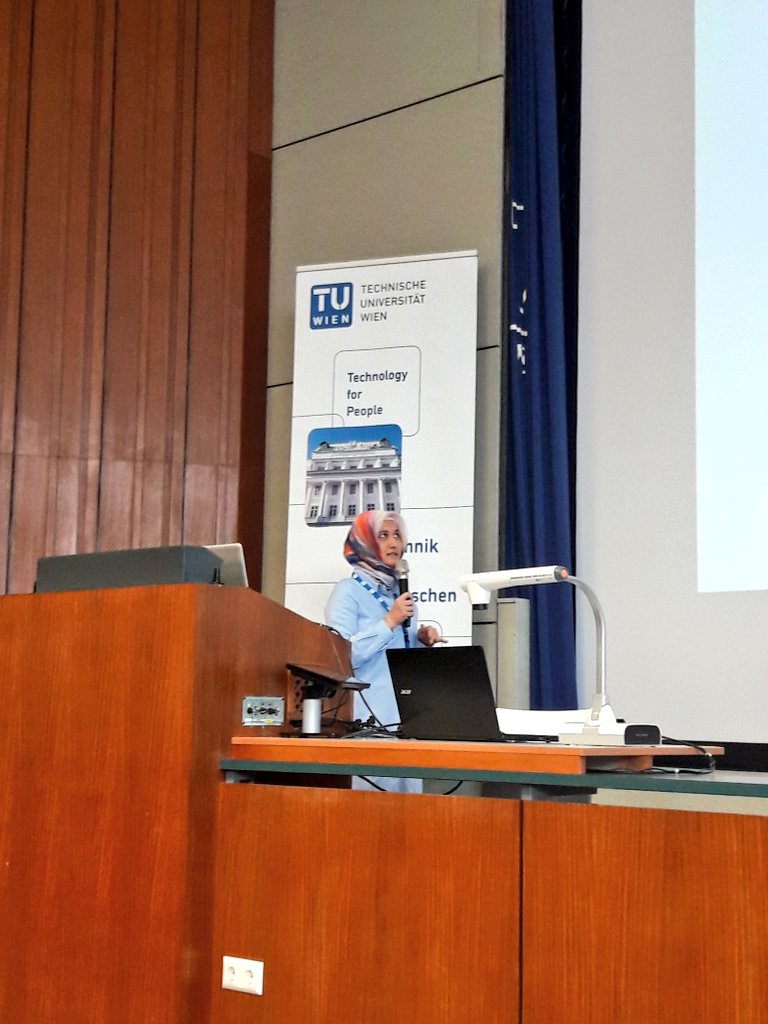 Patrik Schneider started the DBpedia Showcase Session with his presentation of the "NII (Japan) Research Showcase – A Knowledge Graph Management Framework for DBpedia". Shortly after, Jan Forberg, from AKSW/KILT Leipzig, promoted the usage of WebIDs in a short how-to tutorial session. Adam Sanchez, from University Grenoble Alpes, talked about RDFization of a relational database from medicine domain by using Ontop. Followed by another presentation by Beyza Yaman, University of Genoa, talking about Exploiting Context-Dependent Quality Metadata for Linked Data Source Selection. Afterwards, Robert Bielinski, from AKSW/KILT Leipzig, introduced the new DBpedia release circle by using Apache Spark. Closing the Showcase Session, Tomas Kliegr, University of Economics Prague, presented a showcase using DBpedia to study cognitive biases affecting interpretation of machine learning results.
For further details of the presentations follow the links to the slides.
WebID Creation by Jan Forberg, AKSW/KILT slides
Parallel Session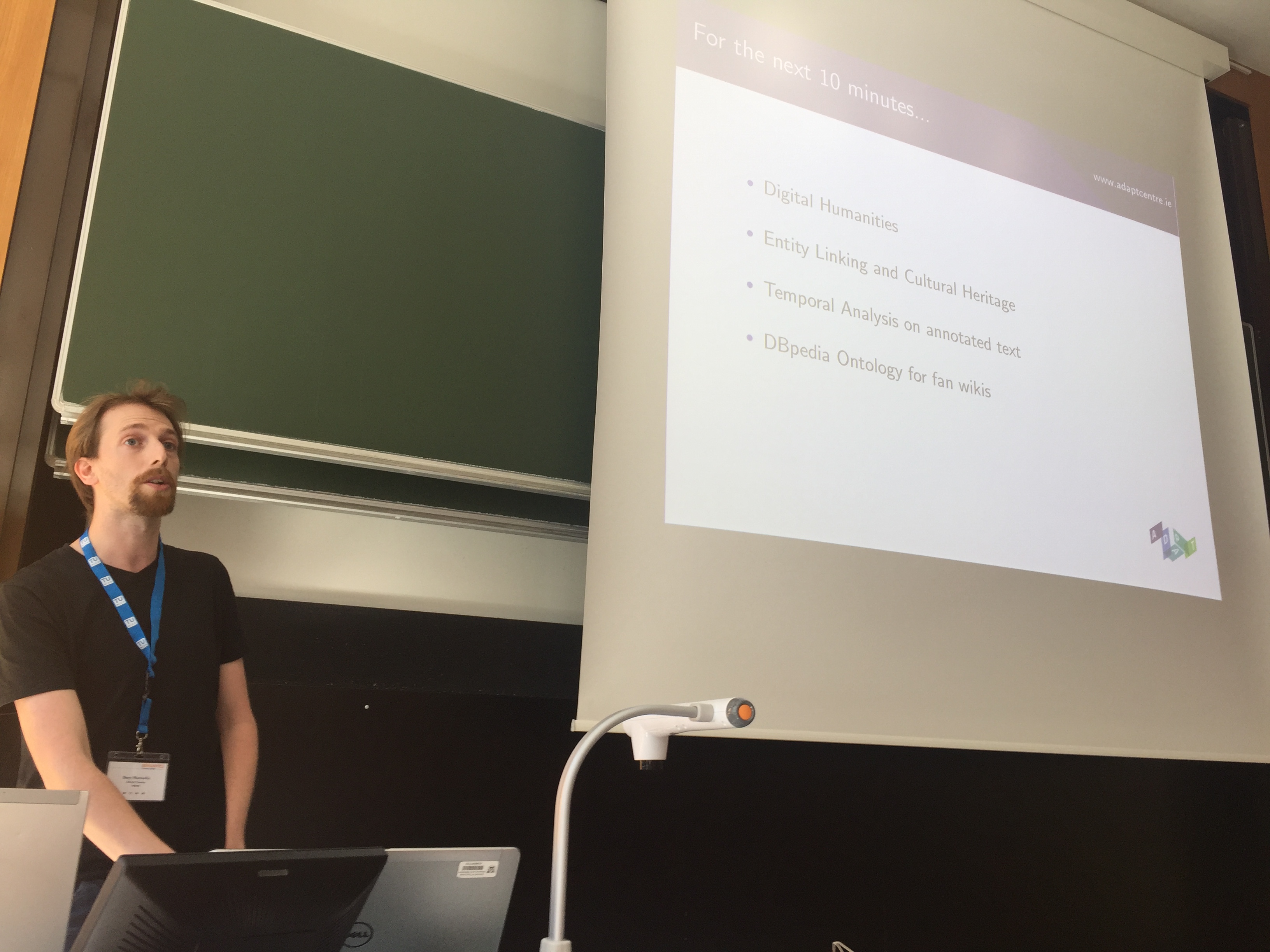 As a regular part of the DBpedia Community Meeting, we had two parallel sessions in the afternoon where DBpedians can discuss technical issues. Participants interested in NLP-related topics joined the NLP & DBpedia session. Milan Dojchinovski (AKSW/KILT) chaired this session with four very stimulating talks. Hereafter you will find all presentations given during this session: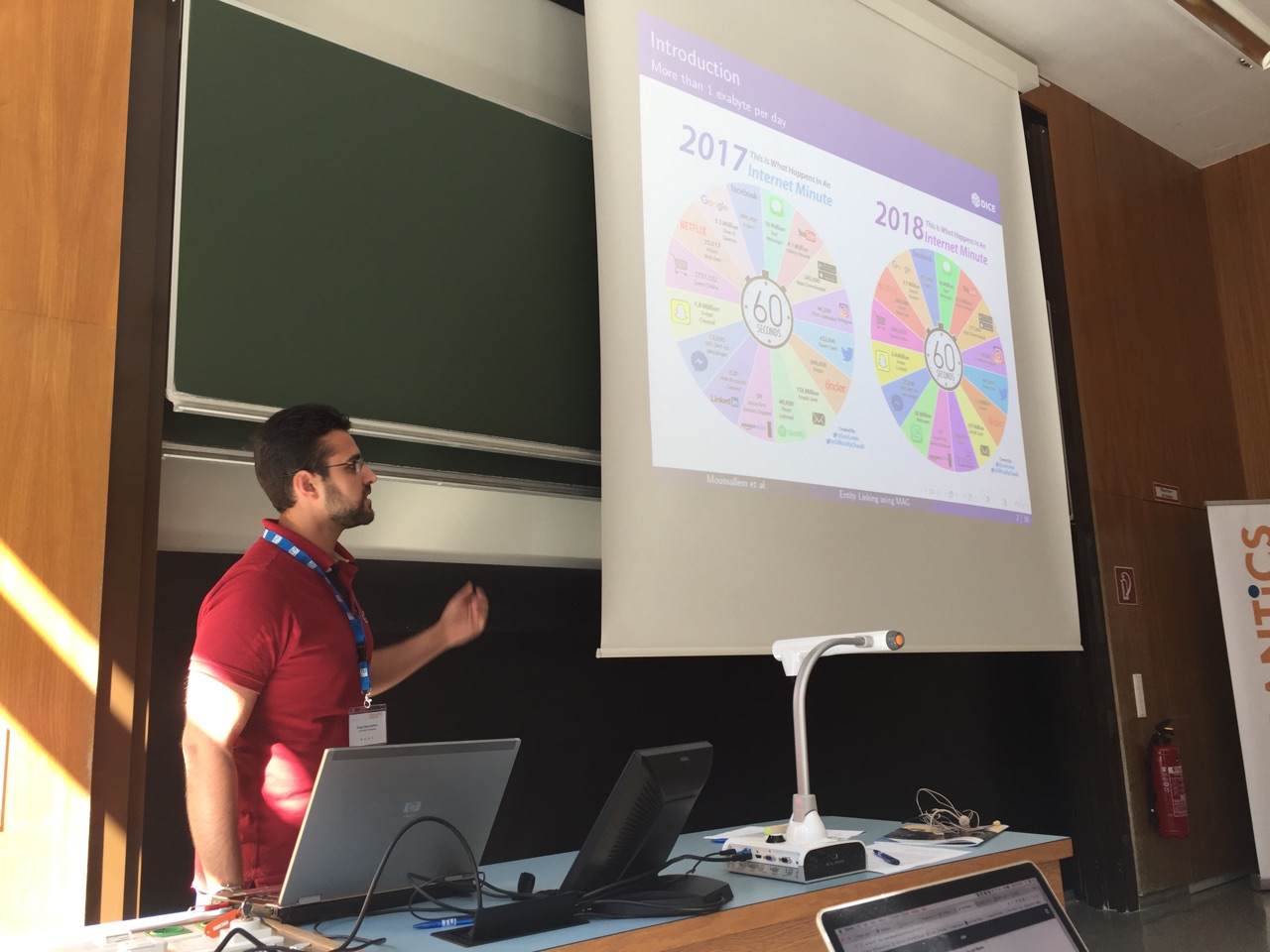 At the same time, the DBpedia Association Hour provided a platform for the community to discuss technical questions and especially the DBpedia databus. Sebastian Hellmann presented the DBpedia databus and explained the advantages of global IDs. Shortly after, Marvin Hofer (AKSW/KILT) demonstrated the new DBpedia global ID webinterface. Please find his slides here.
Afternoon Track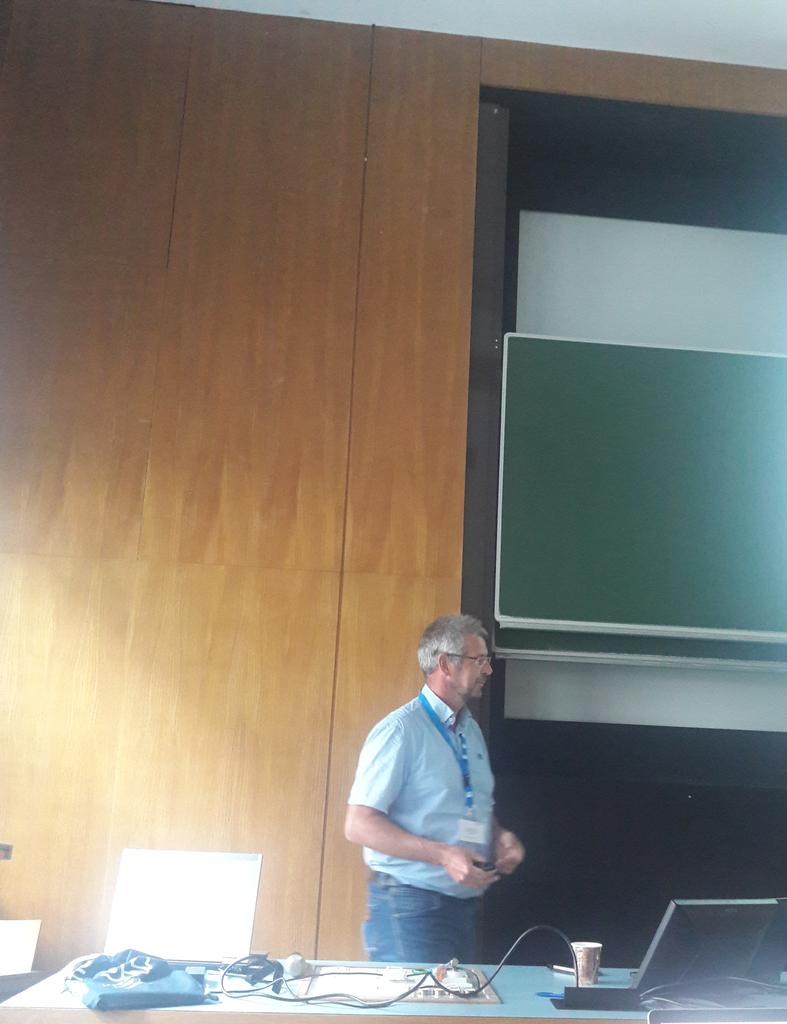 The 12th edition of the DBpedia Community Meeting also covered a special chapter session, chaired by Enno Meijers, from the Dutch DBpedia Language Chapter. The speakers presented the latest technical or organizational developments of their respective chapter.
Following, you find a list of all presentations of this session:
This session has mainly created an exchange platform for the different DBpedia chapters. For the first time, representatives of the European chapters discussed problems and challenges of DBpedia from their point of view. Furthermore, tools, applications and projects were presented by each chapter.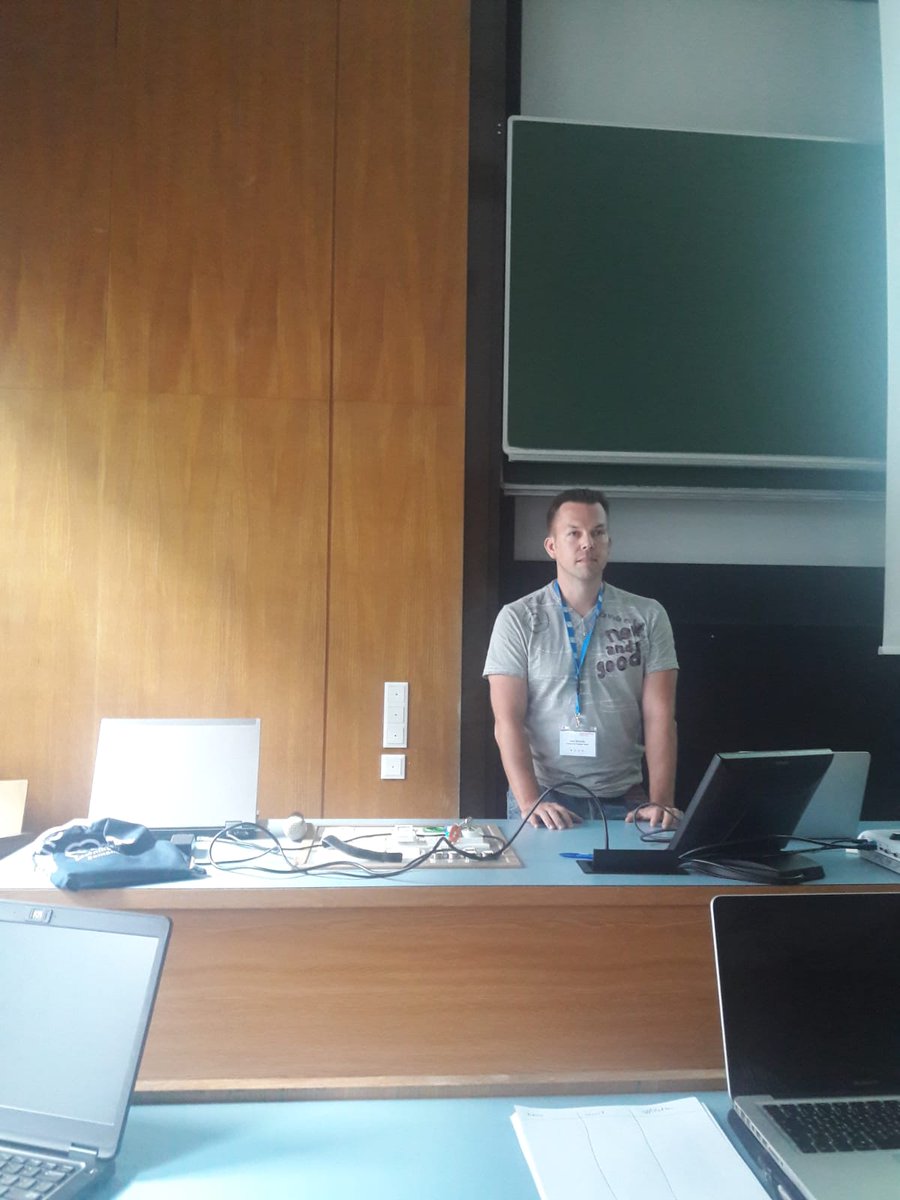 Summing up, the 12th DBpedia Community Meeting brought together more than 110 DBpedia enthusiasts from Europe who engaged in vital discussions about Linked Data, the DBpedia databus as well as DBpedia use cases and services.
In case you missed the event, all slides and presentations are also available on our Website. Further insights, feedback and photos about the event are available on Twitter via #DBpediaDay.
We are now looking forward to more DBpedia meetings in the next years. So, stay tuned and check Twitter, Facebook and the Website or subscribe to our Newsletter for latest news and updates.
Yours
DBpedia Association
Did you consider this information as helpful?