Looking back, 2018 was a very successful year for DBpedia. First and foremost, we refined our strategy and developed our concept of the DBpedia Databus, a central communication system that allows exchanging, curating and accessing data between multiple stakeholders. The Databus simplifies working with data and will be launched in early 2019. 
Moreover, we travelled many miles in 2018 to not only visit our language chapters and exchange about DBpedia but also to meet enthusiast from our community to exchange during workshops and conferences worldwide.
In the upcoming Blog-Series, we like to take you on a retrospective tour around the world, giving you insights into a year with DBpedia. We will start out with Stop-overs in Japan, Poland and Germany and will continue our journey to other continents in the following two weeks.
Sit back and read on.
Big Spring in Japan – Welcome to Myazaki
Welcome to Miyazaki, to LREC, Language Resources and Evaluation Conference 2018 and meet RDF2PT.  No idea what that is and what it has to do with DBpedia? Read on!
The generation of natural language from RDF data has recently gained significant attention due to the continuous growth of Linked Data. Proposing the RDF2PT approach a research team around Diego Moussalem, part of the Portuguese DBpedia Chapter described how RDF data is verbalized to Brazilian Portuguese texts. They highlight the steps taken to generate Portuguese texts and addressed challenges with grammatical gender, classes and resources and properties. The results suggest that RDF2PT generates texts that can be easily understood by humans. It also helps to identify some of the challenges related to the automatic generation of Brazilian Portuguese (especially from RDF).
The full paper is available via https://arxiv.org/pdf/1802.08150.pdf 
Welcome to Poznan, Poland
Our community is our asset. In order to grow it and encourage contributions, the DBpedia Association continuously organizes community meetups to tackle the interests of our multi-faceted community. In late May, we travelled to Poland to meet Polish DBpedia enthusiasts in our meetup in Poznań. The idea was, to find out what the Polish DBpedia community uses DBpedia for, what applications and tools they ha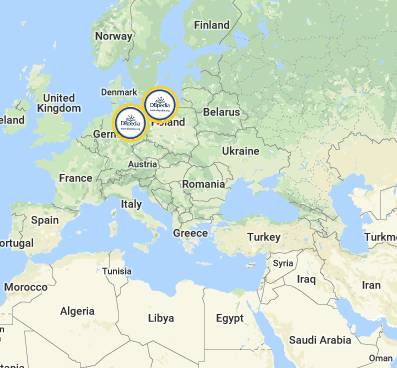 ve and what they are currently developing. Members of the chapter presented, amongst others, results of the primary research project "Quality of Data in DBpedia". Attendees exchanged in vital discussions about uses of DBpedia applications and tools and listened to a presentation of Professor Witold Abramowicz, chair of the Department of Information Systems at Poznan University of Economics and also the head of SmartBrain. He talked about opportunities and challenges of data science.
Further information on the Polish DBpedia Chapter can be found on their website.
Welcome to Leipzig, home to the DBpedia Association
For the first time ever, DBpedia was part of the German culture-hackathon Coding da Vinci, held at Bibliotheca Albertina, University Library of Leipzig University,  in June 2018. In this year's edition, we not only offered a hands-on workshop but also provided our DBpedia datasets. This data supported more than 30 cultural institutions, enriching their own datasets. In turn, hackathon participants could creatively develop new tools, apps, games quizzes etc. out of the data. 
One of the projects that used DBpedia as a source was Birdory . It is a memory game using bird voices and pictures. The goal is, much like in regular memory games, to match the correct picture to the bird sound that is played. The data used for the game was taken from Museum für Naturkunde Berlin (bird voices) as well as from DBpedia (pictures). So in case you need some me-time during Christmas gatherings, you might want to check it out via: https://birdory.firebaseapp.com/.
In our upcoming Blog-Post next week we will take you to Thessaloniki Greece, Australia and again, Leipzig.  In the meantime, stay tuned and visit our Twitter channel or subscribe to our DBpedia Newsletter.  
Have a great week,
Yours DBpedia Association
Did you consider this information as helpful?