Wow! Up to 100 DBpedians joined the DBpedia Day on September 13, 2022, in Vienna. This year the event was again co-located with the SEMANTiCS conference.
First and foremost, we would like to thank the Institute for Applied Informatics for supporting our community and many thanks to the SEMANTiCS organization team for hosting this year's DBpedia Day.
Opening of the DBpedia Day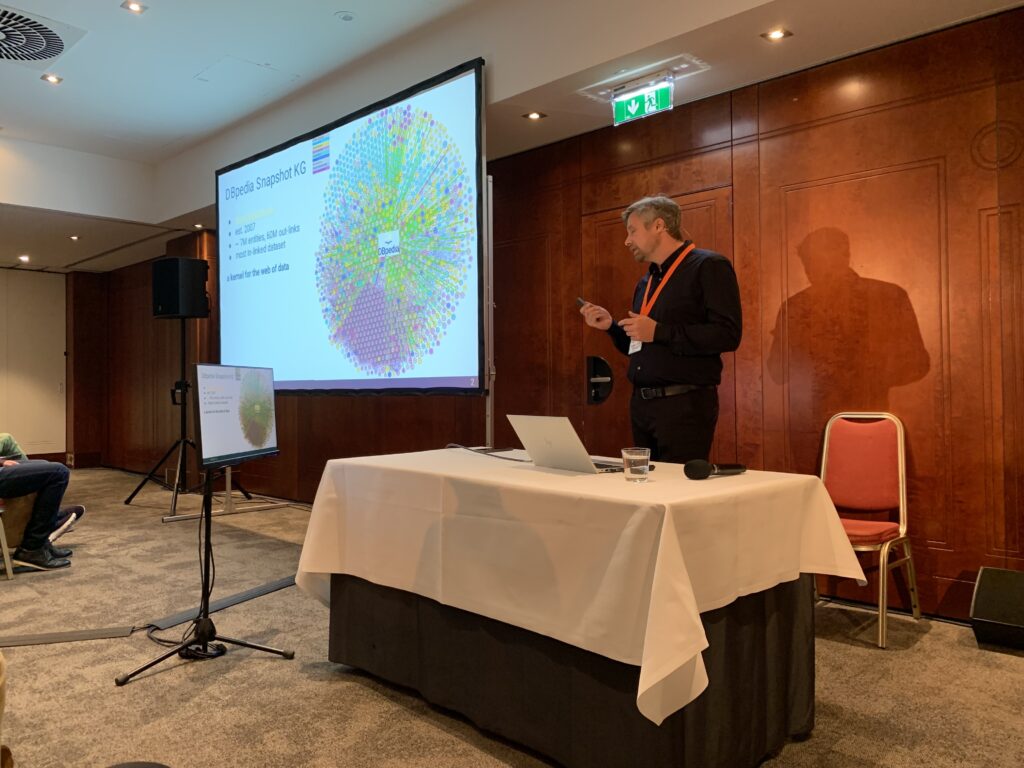 Also this year, our CEO Sebastian Hellmann opened DBpedia Day by presenting the Linkmaster 3000 project (slides). Afterwards, Olaf Harting from Linköping University gave his fantastic keynote presentation "Towards Querying Heterogeneous Federations of Interlinked Knowledge Graphs". If you would like to get more insights, please find his slide deck here.
Member Presentation Session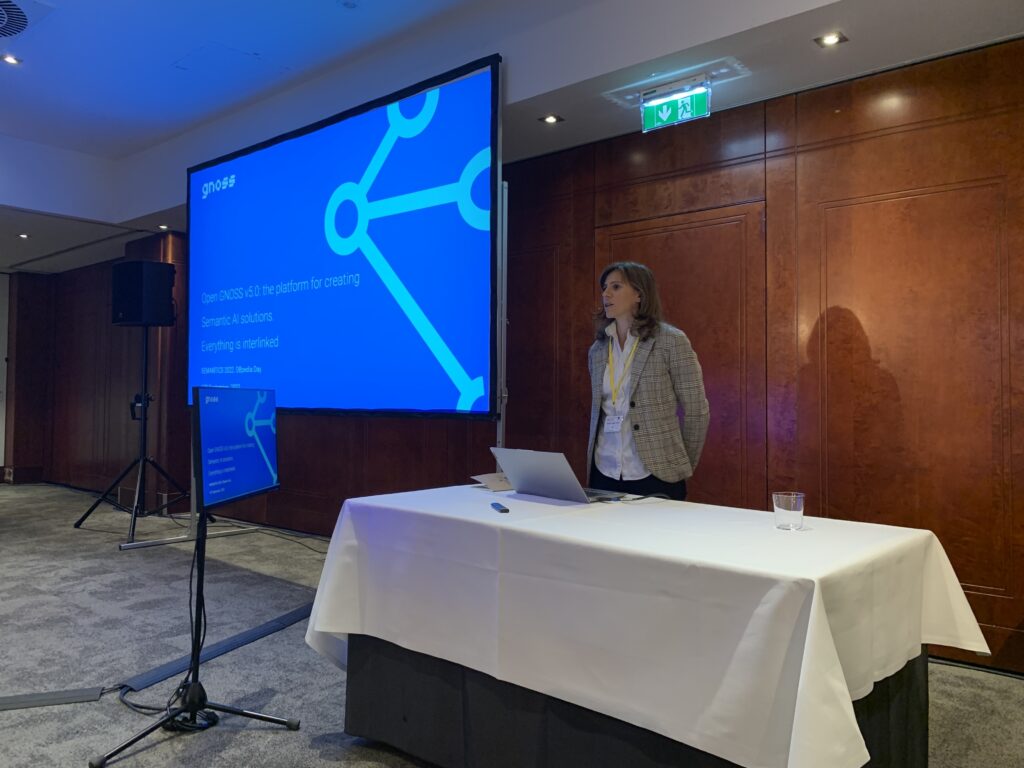 Gavin Mendel Gleason, TerminusDB, started the DBpedia member presentation session with his presentation "TerminusCMS: the semantically aware & natively versioned content management system". Shortly after, Susana López-Sola, GNOSS, talked about "Open GNOSS V.5.0: the platform for creating Semantic AI solutions. Everything is interlinked". Next, Sotiris Karampatakis, Semantic Web Company, talked about "Using PoolParty to provide up-to-date vocabularies to CKAN data portals". Followed by an online presentation by David Riccitelli, WordLift, presenting the "Making sense of your Knowledge Graph with Google DataStudio".
For further details of the presentations follow the links to the slides.
DBpedia Science: Linking and Consumption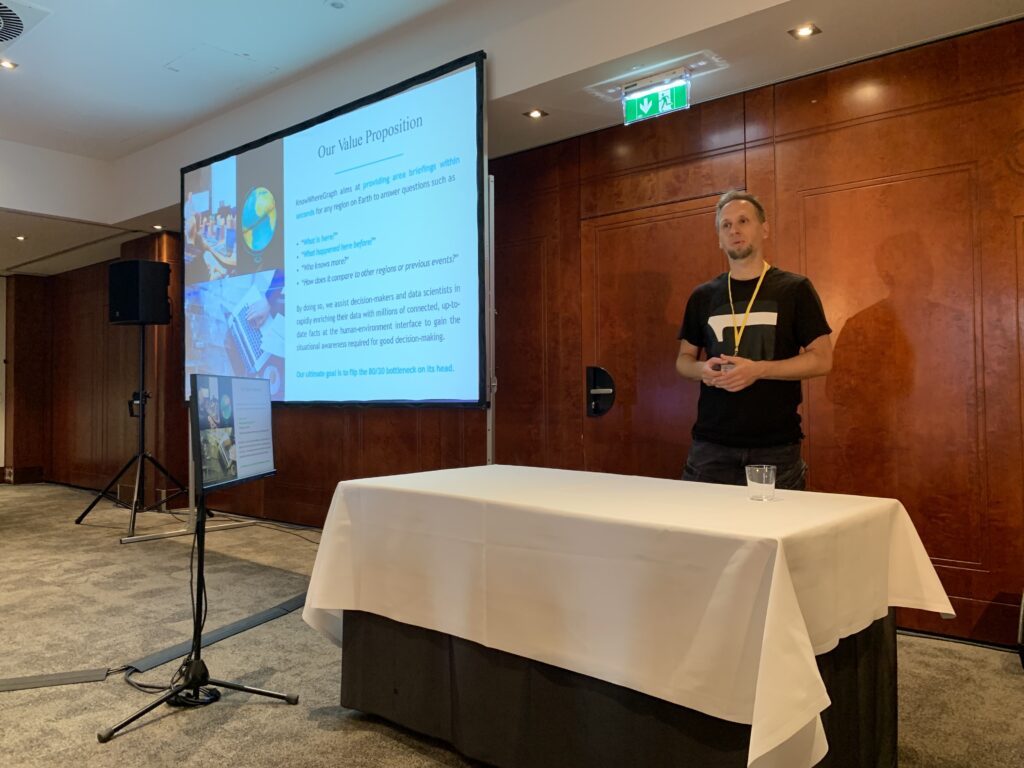 This session was dedicated to the latest research on linking and using the DBpedia Knowledge Graph and beyond. New methods, tools and challenges around knowledge graph linking and usage were presented and discussed. Milan Dojchinovski (InfAI, CTU Prague) chaired this session with five talks. Hereafter you will find the presentations given during this session:
DBpedia Community session
Sebastian Hellmann, InfAI/DBpedia Association, hosted this year's DBpedia Community Session. Linking data has been heavily researched for decades. The main reason for its popularity is that linking is a necessary condition for use in the sense of discovery (follow links) and integration (use links for data fusion). This session focused on data from specific communities (e.g., national datasets, digital humanities, DBpedia language chapters) so that best practices for discovery, linking, and use can be derived. The three talks were dedicated to this topic.
Following, you find a list of all presentations of this session:
"Linking Linked Data – Useful Links" by Sebastian Hellmann, InfAI/DBpedia Association (slides)
"DBpedia Databus – User-generated Data Catalogues" by Johannes Frey, InfAI/DBpedia Association
"Open Data Austria" by Brigitte Barotanyi, Federal Ministry of Labour and Economy (Austria) (slides)
In case you missed the event, all slides are also available on our event page. Further insights, feedback and photos about the event are available on Twitter via #DBpediaDay.
We are now looking forward to more DBpedia events in the upcoming months and next year's SEMANTiCS Conference, which will be held in Leipzig, Germany.
Stay safe and check Twitter or LinkedIn. Furthermore, you can subscribe to our Newsletter for the latest news and information around DBpedia.
Emma & Julia
on behalf of the DBpedia Association
Did you consider this information as helpful?